Your New Kitchen and Bath
From Start to Finish
Kitchen Depictions will assist you with every step along the way to your completed project. Whether your project is large or small, we will oversee the entire process from start to finish. We will discuss your family needs for everyday living, your style choices, offer planning and supervision of demo and contractors installation work.

We are proud to offer fine cabinetry from Wellborn Cabinets Company. Their portfolio of design satisfies every personal style and home interior. Since 1961, Wellborn Cabinets has been manufacturing an abundance of stylish design options for kitchens and baths in their 1.8 million square foot facility in Auburn, Alabama. Their fine cabinetry are featured in many showrooms throughout the Southwest. Our showroom and distribution center is in Jasper Georgia.

We also offer other great cabinet lines, including KraftMaid, JSI, Mouser, Atlantis and Merillat. Be assured that you will have the widest choice of cabinets for your budget. Kitchen Depictions, operating as an independent designer/contractor with low overhead, means savings for you on all cabinet lines.


Your Kitchen and Bath
Innovation with
Personal Style, Methodically
Planned
(Photo Credit: Wellborn Cabinet)

The planning of your project that will start with a visit to talk about your needs and desires for the new kitchen or bath, We take measurements for the new workspace. The design phase usually rquires a week or less. During that time, we will visit via Zoom while the design progresses. We will continue to work with you during the design until we have it just right for your taste, style and budget.

There is no charge for the design with a cabinet order of $3,000 or more. Otherwise, the cost is $300 for the design alone.
About Us
Message to
Homeowners

Kitchen Depictions evolved from my 30 years of experience as a project manager of large multi-family projects and new homes and townhomes. After designing and building hundreds of kitchens and baths, and after a distinguished career with some of the best builders and developers in Chicago, I moved to Marietta, Georgia where I launched my kitchen and bath business. The skills I developed are particularly valuable in the design and installation of kitchens and baths.

I love working with people to make their dreams come true. If you allow me the opportunity to work with you, I will design your kitchen, bath or whole house according to your vision and beyond.

I'm happy to answer any questions you may have and to either meet you at your home (wearing protective masks) or conduct a zoom session to view your space for a free consultation.

− Michael J. Sullivan, Owner of Kitchen Depictions


219 E. LAKE SHORE DRIVE
Chicago
Project Management
(175 kitchen and baths)

This is a complete gut re-hab of twelve story, historic landmark building. It originally consisted of 48 privately owned, full floor and half floor apartments condos. The building was converted to 27 custom luxury condo residences, ranging from 2200 to 8800 square feet. Approximately $4,000,000 in homeowner upgrades was spent primarily on kitchens and baths. Mike oversaw the progress of all construction work.

MARRIOTT:
SURF CLUB, Aruba
STELLARIS, Orlando
HOTEL, Orlando
HOTEL, Lake Tahoe
- between 150 and
500 kitchen/baths
per project

We mention these projects, because these kitchens and baths are at the smaller size spectrum. All new kitchens and baths, tile, floorinng, counter tops and more have been installed. Mike consulted between Marriott, their contractors and carpenters, while monitoring progress, checking for any flaws, scheduling and conducting punch-lists.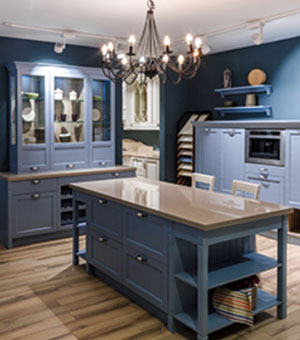 RIVER BANK LOFTS
550 N. Kingsbury, Chicago
Project Management
(175 kitchen and baths)

This was an old six story warehouse on The Chicago River near downtown Chicago, converted into 131 high-end soft lofts. Each loft had its own custom kitchen and bath(s), selected by its new owner. Mike met with every owner to ensure that they are completely happy with their kitchen and baths. Mike consulted between the developer client and their contractors and carpenters, while monitoring progress, checking for any flaws, scheduling and conducting punch-lists.